The Theological University of America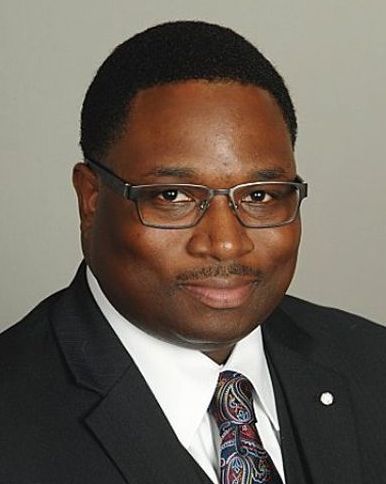 PERSON OF THE MONTH
DELTRIC MCCULLOUGH
Bachelor of Theology Theological University of America

Deltric McCullough humbly serves as the minister to the Macedonia Church of Christ in Columbia, TN where he has served since 2010.

Deltric has been preaching the gospel for 16 years. Deltric loves to preach the Gospel of Jesus Christ and share the power of God with others. At the age of five, Deltric developed a deep respect for God and an interest of knowing what the Word of God means.

Deltric has also served as minister to other congregations in the Middle Tennessee area where he has gained knowledge and wisdom in many areas of the ministry. Serving God as a minister can be difficult, but Deltric's wife and mother are a big support to him in serving God's people. Deltric has also has been able to seek advice and assistance from several other mentoring gospel preachers in the surrounding Tennessee area.

Since 2014, Deltric has been a member of the American Association of Christian Counselors.

A few years ago, Deltric decided to advance in the study of theology and biblical counsel so that he would be able to reach God's people on another level. With his studies, he hopes to help people cleave to God through counsel and the guidance of God's Word. Additionally, Deltric plans to continue studies in the area of counseling as well as sharing God's message with the whole world.