The Theological University of America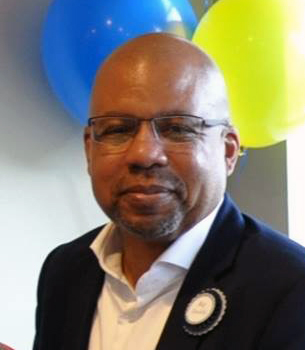 PERSON OF THE MONTH
CLARENCE S. CAMPBELL
Bachelor of Theology
Theological University of America

Beloved, it was 1976 when I first heard of a message called the gospel. My dear sweet (now) mother-in-law wanted to make sure that her daughter (my wife to be) would be marrying a Christian. Much has transpired since those early days.

The Holy One has blessed us with four children. In my quest to become a messenger of God's gospel, I've had the privilege of studying and graduating from the Southeast Institute of Biblical Studies (formerly East Tennessee School of Preaching and Mission). I had a semester at FHU (Freed-Hardeman University) and Heritage Christian University (formerly IBC).

This journey has allowed me to serve the Lord's people, in Sumter, SC, Orange, VA, Marshfield & Wausau, WI, Flint, MI, DuBois, PA, Oswego, NY & Wakefield, RI. Over my thirty (30) years of labor, I've seen the light of the gospel illuminate the minds and hearts of many. I've enjoyed working in the communities in the capacity of basketball coach, domestic clergy and trainer for suicide prevention.

Now, I believe that the Father is calling me to a new endeavor within the community at Wakefield. Attaining this degree from The Theology University of American will assist me in achieving another long term goal.