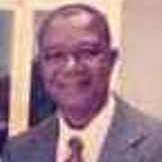 PERSON OF THE MONTH
Dr Benedict Chimaeze Atason

Benedict Chimaeze Atason was born at Ngwama Village in Isiala Ngwa South Local Government Area of Abia State, Nigeria, West Africa, by late elder Dominic and Sister Juliana Ata Nwogwugwu of Ngwama Village. After his High School at Apostolic Christian Grammar School, presently, (Eziama High School) Aba, he studied the Bible and related courses at Church of Christ Bible Training College, Onicha-Ngwa, Aba, (1972 – 1973); and Trachers' Education at Teachers' Training College (High Elementry), Uzuakoli, Abia State.

He was called to the Ministry as a student preacher in 1972 at Church of Christ, Nenu, in Obingwa Local Government Area, Abia State, and has been in active Ministry practice for four decades plus. He has put efforts in preaching the Gospel, and dedicated his life to the Ministry and Religious research.

He has practiced evangelism extensively in Aba and Localities, in Abia State; and Diobu Church of Christ, Port Harcourt, Rivers State, Nigeria, for over three decades and half. At this time Atason combined teaching in the public School, Ovungwu Secondary School in Isiala Ngwa South Local Government Area, and Nigerian Institute of Arts and Theological Studies, Onicha Ngwa (Church of Christ, Nigeria).

In 1975 - 1995 Ben Atason established Churches of Christ at Umuosionyike, Usaka Umuofor, Umuopara Egbelu, and Azuogwugwu, all in Mgboko Umuanunu, Obingwa Local Government Area of Abia State. While in Rivers State of Nigeria, Ben also established churches at Azuebie, Umudiobia, Isiokpo and Umudioga

Later in 1996, he was called by Church of Christ Ngwama to take up the ministerial leadership of the congregation, and he served as resident pulpit preacher for eight years. In 2010, he relocated to Umuahia, the capital city of Abia State, to continue his Ministry.

He originally studied Religious Education at the Teachers' College, Uzuakoli, Abia State, and Bible Training College, Onicha Ngwa, Abia State in order to be a theologian, but he drifted into Business Management Studies at the Institute of Commerce, London, from a sort of fatality, and obtained Higher Diploma in Business Management, and Associate Member, Institute of Commerce, London.

Later he found that his true interest is on Religions Education. So on March 1992, he consulted professor Emeritus Wendell Broom from Abiliene Christian University USA, a renowned American Missionary at Ukpom Abak, Akwa Ibom State, Nigeria (site of the first Church of Christ Bible College). Dr. Broom in partnership with his colleague Dr. Thomas Geer from the same University promised to recommend him to a University in America that offers programs in Ministerial Development and Fulfillment.

On Dr. Broom's next trip to Nigeria, he gave him a brochure titled The Theological University of America. When he opened the brochure, he saw the name of Dr. Thomas Geer as one of the administration officers in the University and was pleased, greatly excited and encouraged.

Ben began the first degree course in 1996, and was conferred Bachelor of Acts (B.A.) degree in Religions Education in 2003. He continued to work very hardly without relenting efforts on his studies following the guidance of Dr. Jim Benton, the President of the University. As the Lord would have it, Chimaeze was conferred Master of Arts (M.A.) degree in Religions Education in 2010. On the process of acquiring more knowledge to update his academic status, and having gained considerable experience in Religions Education, he applied for Doctorate Degree (D.Min.) in Ministry.

It is a pleasant surprise that he combined his ministry and Doctorate Degree program in Ministry with Education, Counseling and leadership/Administration as minors), which he pursued with vigour and total dedication. In 2016, Benedict Chimaeze Atason obtained his Doctorate degree (D.Min) in Ministry from the Theological University of America, Florida, USA.

He is an active minister of the Gospel of Christ. Benedict's Ministry practice is going well and he is keeping busy.

In view of the fact that, the Theological University of Ameriaca has no rival, to be clear and concised, the FIRST CLASS in Ministerial Development and Fulfillment.

Atason enjoins prospective students to enroll today at Theological University of America, admin@theologicaluofa.com and encouraged them not to relent in their enrollment.